10 Best Stay-Skinny Secrets of Women Diet For Weight Loss
2.
TALK—A LOT—OVER DINNER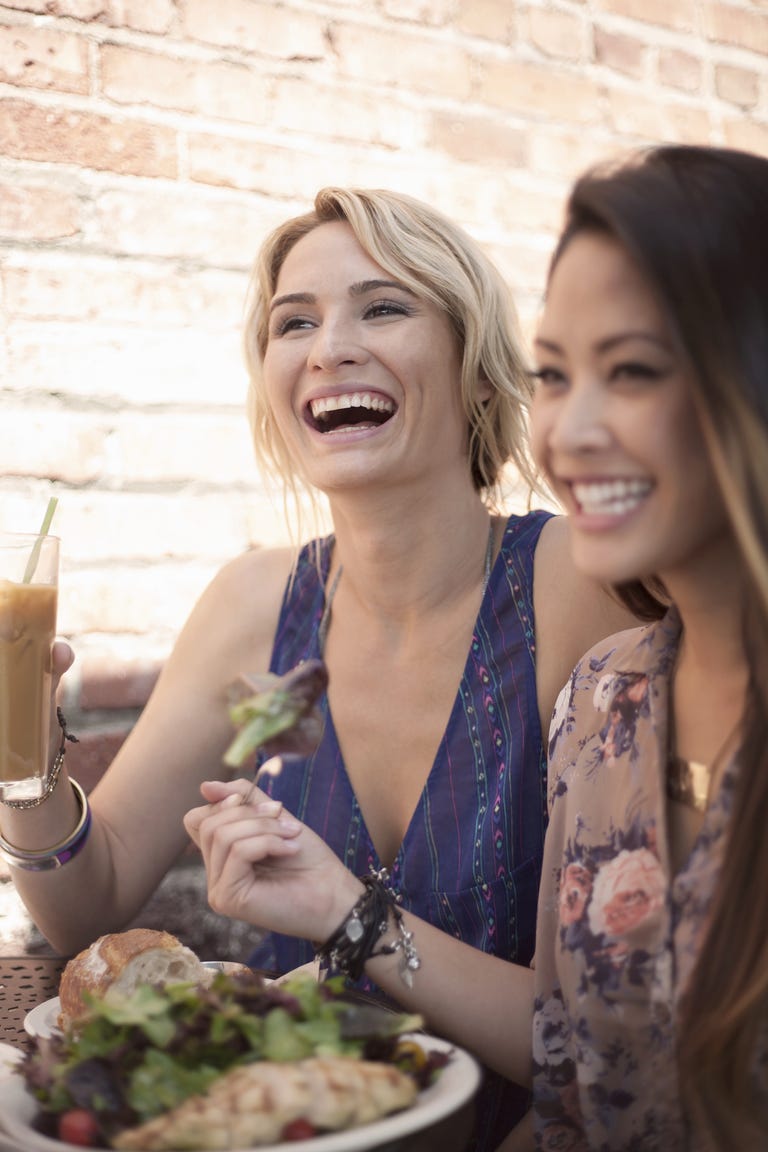 Yes, you're at the table to eat, but you're also there to catch up with your fellow diners, so make them the star of the show. The gabfest can slow you down so you naturally eat less. In one study in The Journal of Clinical Endocrinology & Metabolism, researchers asked people to consume a bowl of ice cream in five or 30 minutes. Those who enjoyed it slowly excreted more of the "stop eating" gut hormone called peptide YY and reported feeling fuller. So relish the lasagna, but love the company more.