10 Best Stay-Skinny Secrets of Women Diet For Weight Loss
8. 
EXPERIMENT IN THE KITCHEN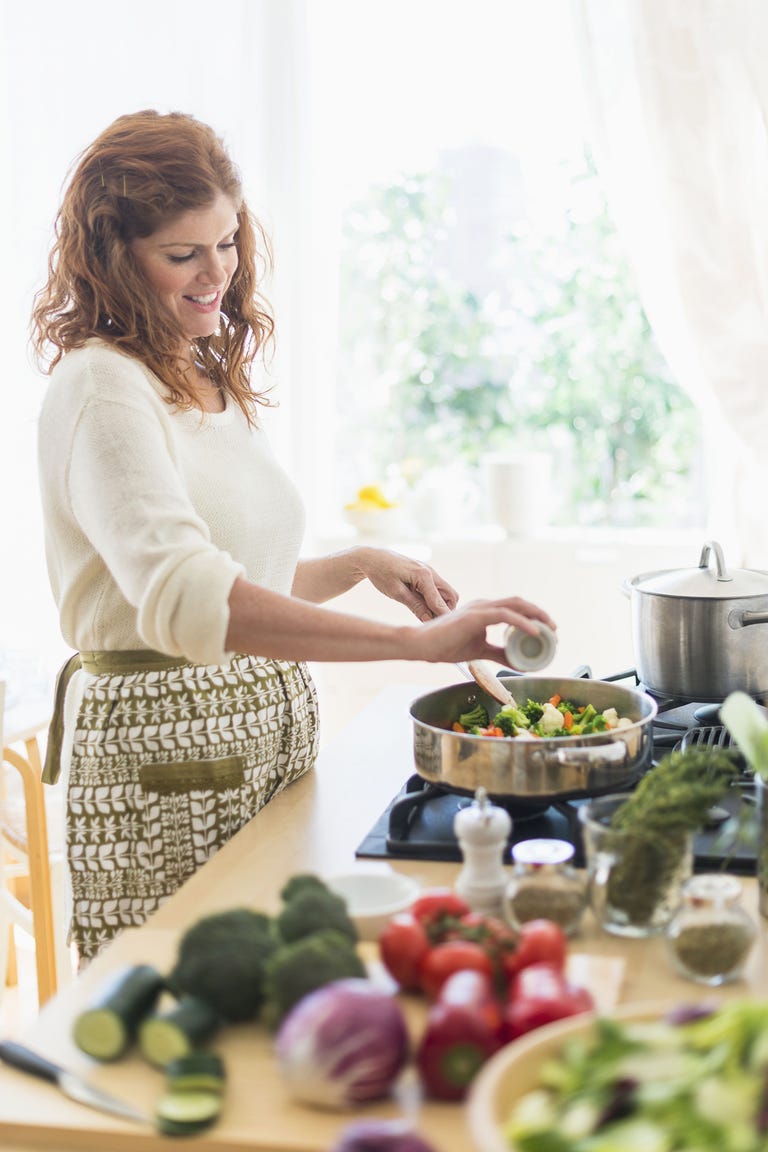 Healthy eating is never boring if you're jazzing up your meals with herbs and spices. They amplify any dish's flavor and replace fat while still being just as satisfying, says research from the University of Colorado in Denver. And adding spices like red pepper flakes and cayenne has been shown to boost metabolism, helping you burn a few extra calories from your meal. So add a dash of smoked paprika in place of butter on steamed broccoli. Rather than plain roasted chicken breast, sprinkle on a variety of dried herbs, garlic powder, and chili flakes. Bon appetit!